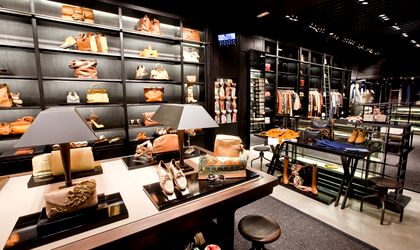 Romania has joined the group of 16 countries already hosting online platforms of all of the Spanish fashion retailer Inditex Group's chains (Zara, Pull&Bear, Massimo Dutti, Bershka, Stradivarius, Oysho, Zara Home and Uterque), with Uterque becoming available for online shopping in Romania, Italy and Poland, according to the company's website. So far, there are no physical stores for Uterque in Romania, unlike for the other brands.
The move is part of Inditex's plan to have all of its brands present in each of the 28 European Union member states. This first round of online store openings will be followed by another one in February (when all Inditex brands will become available online in Bulgaria, Croatia, Hungary, and others), and a final round in April 2016, according to the company.
Inditex Group, which had a total of 146,478 employees, 6,913 stores in 88 markets by October 2015, saw sales go up by 16 percent to EUR 14.74 billion in the first nine months of 2015, while its net profit stood at EUR 2 billion.
Andreea Tint