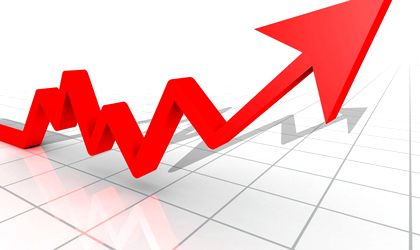 Rating agency Standard & Poor's has raised Romania's rating by one notch above junk status, citing the country's progress in reducing its external debt.
The agency upgraded its long- and short-term foreign and local currency sovereign credit rating on Romania to BBB-/A-3 from BB+/B, with a stable outlook.
"We believe Romania will maintain steady GDP growth, averaging percent over 2014-2017. While this is slower than before the 2009 financial crisis, it is above any regional peer. This underlines the return of relatively healthy fundamentals, even if Romania's national income per capita in 2014 is still roughly equal to its 2008 high," said the S&P in a statement.
"In 2013 and 2014, external demand has been driving growth and we expect a gradual shift toward domestic demand with net exports slightly dragging on growth in 2016-2017," it added.
S&P expects the public budget deficit to stay close to 2 percent on the medium term, on the back of stand-by agreement with the IMF. It forecasts the net external debt is set to drop from to 15 percent of GDP by 2015 from a high of 22 percent in 2012.  

The country has been struggling for close to six years to shed its junk status, according to Bloomberg newswire.
Romanian President Traian Basescu has lashed last week at S&P, claiming the agency did not acknowledge the country's macro-economic adjustments, which included cuts in public sector jobs and wages and the increase in VAT by 5 percentage points. He said he was "revolted' by the agency's behavior.
Romania has investment grades from Moody's and Fitch, the rival rating agencies.
Ovidiu Posirca