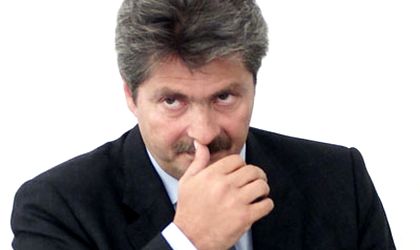 Sorin Ovidiu Vintu is being investigated in a new file under suspicion of money laundering and instigation to embezzlement.
Prosecutors believe he committed these crimes between 2007-2008, during some operational activities carried out at SC PSV Company SA, the former Petromservice.
In the Petromservice file, Liviu Luca became indirectly major shareholder of the company after acquiring a 49.35 percent stock through the company Elbahold Ltd., registered in Cyprus.
"In this way, the accused Luca Liviu controlled the activity at SC Petromservice SA by exercising the right to vote of Elbahold Ltd within the general meting of the shareholders, which allowed him to appoint people close to him as members of the administration board, general manager and financial director," according to the Prosecutor's Office of the  Supreme Court.
According to prosecutors, Luca was helped in managing the company by Vintu, who financed the takeover of the share package.
Vintu is also investigated in the file regarding the rip off of the National Investment Fund, under accusations of money laundry and instigation to embezzlement.
Otilia Haraga