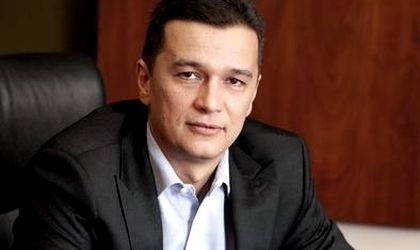 Social-Democrat Party (PSD) deputy Sorin Grindeanu received the approval of the parliamentary commissions, being validated as Minister for Information Society, with 23 votes in favor and 3 votes against.
Grindeanu was heard by the Commission for Information Technology and Communications of the Chamber of Deputies and the Economic Commission, Industries and Services in the Senate.
Grindeanu was born December 5, 1973 at Caransebes. He graduated from Universitatea de Vest, Timisoara, The Faculty of Mathematics, Informatics department.
He has been a PSD member since November 1996 and held various positions in the county's youth organization. In December 2003, he was appointed executive president of PSD Timis county organization, and has been the prime vice-president of the branch, leader of PSD Timisoara. On Sunday, he was appointed interim president of PSD Timis.
Between 2004- 2008, he was Timisoara local counselor.
Otilia Haraga