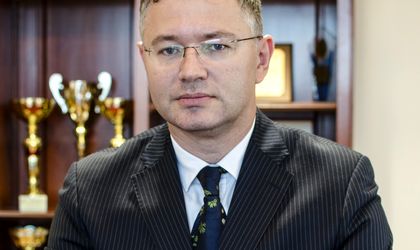 Sorin Alion has been appointed general director of Poli Motors Sibiu, authorised Toyota dealer, starting September 2015, a Polisano statement shows. Poli Motors Sibiu is a 3S type subsidiary, offering a showroom, full service and original spare parts selling point.
Alion, 40, took office in the company that brings together under the same name – Poli Motors – the Toyota dealership in Sibiu and authorized service and sales agent Citroen.
The new CEO of Poli Motors is from Sibiu, graduated the Faculty of Management and Marketing within ASE Bucharest and has accumulated an experience of over 17 years in the automotive industry. Between 1997 and 2004 Sorin Alion was part of the team that founded the brand BMW in Romania (Automobile Bavaria) as coordinator of the national department of Land Rover and BMW parts. For 10 years, since 2005, he has held the position of after sales regional manager at Toyota Romania importer. After his first 6 years experience, Sorin Alion decided to develop his sales skills also, becoming network development and regional sales manager within the same company.
Bringing a CEO from outside the company group continues the HR policy of the group's president, Remus Borza, to change management teams in all group companies. Thus, Polisano drug distributor has Octavian George Iacob (from Farmexpert) in the lead, European Hospital is lead by Celestin Constantin (from University Hospital Floreasca and former Emergency Hospital St. Pantelimon), Polisano Pharmaceuticals has Sorin Banciu (ex Amgen) and Polisano pharmacies' lead was taken by Mirela Jumanca (from Dona pharmacies).\
Natalia Martian