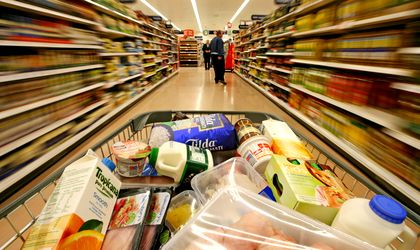 June 2015 brought a VAT cut in food and beverages, sparking consumer consumption, which was mainly concentrated on the FMCG market, a GfK study announced. Of the 76 percent of money that went into the sector, more than half was spent on foods and non-alcoholic beverages, 17 percent went to non-foods, while the rest was saved.
Romanians' buying behavior has changed since the time of the first impact of falling prices. At first, though still some 70 percent returned to FMCG, the proportion of food and non-food products was approximately equal (between June and July 2015). Personal care products especially saw an increase in spending, the GfK study notes.
Meanwhile, this phenomenon has diminished, the money returning mostly to food goods.
The drop in food VAT from 24 to 9 percent brought on a fast response from consumers, so that at the end of June food saw an 11.7 percent increase in sales over the previous month, while year on year the rise reached 22 percent, according to data from the National Institute for Statistics (INS).
The latest data showed sales remained high since the summer, with food retail registering a 25.1 percent advance y-o-y, while the 12 percent rise felt by the FMCG market was the highest value recorded across EU member states.
Natalia Martian