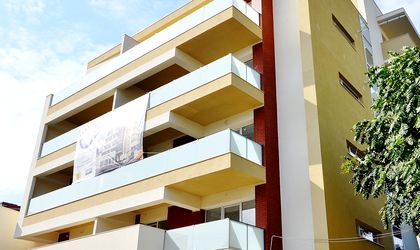 Around 3,000 housing units situated in central and semi-central areas of Bucharest are currently under construction and projected to be delivered within the next 12 months, according to a Coldwell Banker study.
Of these, 66.5 percent are from the middle market segment, 18.1 percent from the mass market segment (reduced surface and placed towards the outer part of the central ring) and 15.4 percent from the high market (larger spaces, central positioning, premium finishing).
The middle market segment has increased from the 15 percent registered in previous years to some 34 percent this year, and the number of residential projects dedicated to the middle class are expected to continue rising in 2016, as the property market revives and people start looking for better housing conditions.
"The rise in demand on the residential market, stabilization of prices and easier lending conditions have led more and more developers building projects for the middle class in semi-central areas with good access to public transportation and points of interest, surfaces more generous compared with peripheral projects and general construction of superior quality," explains Ionut Balau, managing partner in Coldwell Banker Affiliates of Romania.
The trend is evident in the case of the Center Living Apartments also, a residential complex currently under construction close to Unirii Square, which has sold 33 percent of its housing units months before delivery. The project comprises 48 apartments (one and two bedroom apartments) in a five-story building.
Coldwell Banker is the exclusive agent of this project and also for other residential complexes, such as Cosmopolis, Felicity Residentials, MetroCity Academiei, Onix Residence, Pipera Lake Apartments and Sun Residence Berceni.
Natalia Martian