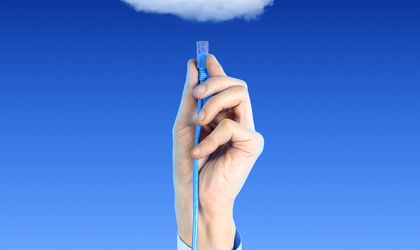 ERP and cloud service provider SoftOne Romania and cloud broker Ymens have started a strategic partnership meant to stimulate the adoption of cloud ERP solutions in Romania and boost this segment by 10 percent next year, the two companies announced in a press release.
The cloud solutions business will register an average annual growth of 15-20 percent in the coming years, the market potential being estimated at EUR 200 million in 2018, according to Romanian cloud broker Ymens.
IDC data shows that businesses in the ERP (Enterprise Resouce Planning) cloud, document management and content collaboration or CRM (Customer Relationship Management) register a yearly increase between 16 percent and 31 percent, as compared to traditional IT companies which see an estimated rise of some  3 percent in business.
The two companies wish to propose a complete ERP solution that should ensure Ymens customers fast and easy access to cloud and business mobile upsides.
The partnership comes against the backdrop of a growing ERP local market which holds great promise in the segment of the cloud ERP applications, according to the press release.
Otilia Haraga