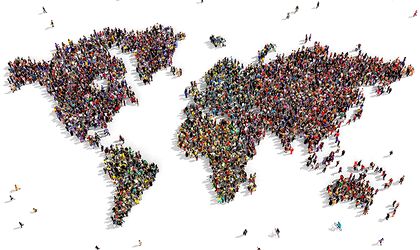 This is a concern that keeps many Brands from entering the Social Media Marketing era. First of all, let's make this clear: whether a Brand is represented on Social Media or not, customers are there and they do a lot of talking about Brands, according to XPLAIN's experience with over 100 brands in various industries from FMCG to insurances and from telecommunications to retail.
Is this a risk for Υour Brand? It depends on how you deal with this "talking", on how prepared you are to learn from it, to deal with it and to take advantage of it to create genuine relationships with your customers and prospects.
The first thing you need to learn is to listen to people and deeply understand what they are saying about your Brand and your products or services. Even a negative review or comment can be valuable if you are open enough to analyze it and identify the points your product/service needs improvements.
Then you need to react to these comments, whether they are positive or negative. This reaction has to be well prepared and not impulsive. You must have a clear plan and policy about your Brand's communication with consumers and all of your employees who come in contact with the public must be aware of this policy and have at hand all the details about your products/services they need to give authoritative answers to questions/comments.
Let's take the real-life example of an existing customer's complaint about your product/service to see how this policy should look like.
The first thing to check is whether this complaint is justified. If the answer is yes, thank your customer for the feedback and find a way to compensate him/her and take the appropriate measures so this particular problem never comes up again. You will be surprised to see how often a previously complaining customer will come back to you and thank you in the kindest words for solving his/her problem. Yes, you just got yourself a satisfied customer and perhaps also an advocate!
Is your customer's complaint unjustified? In this case, take time to politely explain to him/her why he/she is not right (the word "wrong" is forbidden!), what he/she has overseen, how your product functions and what he/she should expect from your service. No "teacher attitude" allowed in this communication! Give your expert explanations in a way that won't make your customer feel stupid. If you do it right, there you have your second previously-complaining-now- satisfied customer!
Social Media is not a risk for your Brand's reputation as long as you are well prepared to face any challenge, well informed, authentic and ready to offer consumers the help they need.
Note: XPLAIN offers its services in: Digital Strategy and Consulting, Consumer Intelligence, Lead Generation, Reputation Management, Content Marketing

The Digital Marketing Gurus