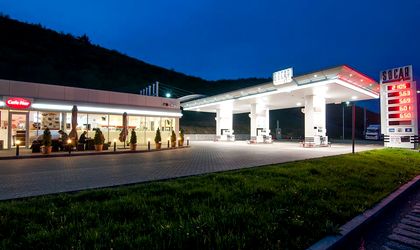 The local subsidiary of Azerbaijan's state-owned oil company SOCAR has opened its first filling station in Valcea County following a EUR 1 million investment, taking its national network of stations to 29.
The new station spans 3,500 sqm, out of which the buildings including the stores and restaurant cover 200 sqm. The company took over the station from a private owner and modernized it.
"Aside from the increase in the number of filling stations, we aim to enhance our national coverage. Our future strategy will continue in line with that of 2014. Thus, the company has increased its share capital by over EUR 58 million in June," said Hamza Karimov, CEO of SOCAR Romania.
The oil company has invested over EUR 50 million in Romania to date, creating around 400 jobs.
Ovidiu Posirca