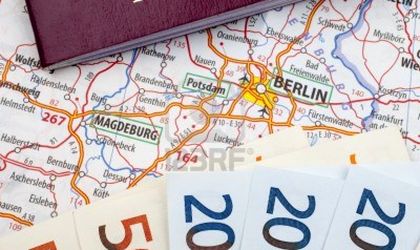 Romanians working abroad sent back 6 percent less money in the first months of the year compared to the similar period in 2013, but the year might end with a positive result, according to Valentin Daeanu, head of Smith&Smith, the first Romanian company specialized in money transfers.
The drop in money transfers from abroad began in 2008, when the market recorded a peak, of almost EUR 7 billion, which then dropped to EUR 3.7 billion in the span of one year.
"I estimate that 2014 will record a slight increase, given that the World Bank is anticipating international money transfers will rise this year. Moreover, I am noticing that Romanians are leaving countries with small salaries such as Spain or Italy and are heading to Germany or France where they can obtain higher income", Valentin Daeanu said for wall-street.ro.
In spite of this, the first three months of 2014 saw the level of money transferred back to the country hit rock bottom. However, we're only talking about formal transfers, informal financial deliveries such as bringing back money through the Post Office, courier services or friend not being accounted for.
"At some point, informal transfers were estimated to have the same value as formal ones, but I don't believe that is the case", Daeanu explains.