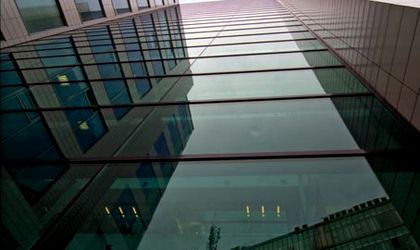 Unlike 2015 when several large-surface leasing transactions with office space were signed, this year will be dominated by smaller sized transactions of between 3,000 and 5,000 sqm, according to data from real estate services firm Colliers International. Overall some 360,000 sqm (GLA) of new office space will be delivered in 2016 in Bucharest, approximately six times more than the previous year. Nevertheless, Colliers International representatives say the market has the potential to absorb this.
"Outsourcing will remain in 2016 the main engine fueling demand for office space. The most important aspect about this growth is an increased interest for Romania, meaning that costs are not the main attraction point, but rather the value and quality of services delivered here. We expect a healthy and sustained demand for the next years," said Ramona Marusac, associate director office agency with Colliers International.
In 2015, the total transnational activity on the Bucharest office market stood at 240,000 sqm according to Colliers' annual report. About half of this level (113,000 sqm) represented net take-up. Both the total and the net take-up fell by about 20 percent y-o-y, but Colliers representatives say that despite this evolution, the healthy new demand (comprised of expansions and new entries) remained on an upward trend last year, registering a 27 percent increase compared to the previous year.
Approximately half of the 360,000 sqm of office space scheduled to be delivered this year is already preleased and an additional quarter is known to be under advanced negotiations, according to Colliers. The positive evolution of the office market over the past couple of years has led to 11 out of the 15 projects planned for delivery in 2016 to start construction works without having any pre-leases. Most of them secured tenants as the construction works advanced. Nonetheless, optimism is moderate. In 2016 there will be more cautious developers and starting construction of new projects will be subject to closed pre-lease transactions, say Colliers International representatives.
Read more in the next print edition of Business Review
Simona Bazavan