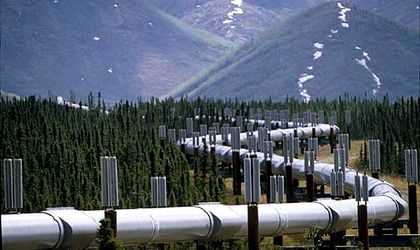 The foreign ministers of Slovakia, Hungary, Bulgaria and Romania signed a Joint Declaration during a summit of EU leaders in Riga, in which they expressed political support for interconnection of the existing infrastructure for gas supplies, proposing the construction of either 832 kilometer long pipeline running across Slovakia, Hungary and Romania, or its larger 1274 kilometer long version, which should reach as well Bulgaria.
The parties have expressed support for establishment of inter-connectors and for increasing reverse flow capacities, making use of the infrastructure in their respective territories. They have also declared the intention to jointly seek new sources and opportunities for diversification of natural gas supplies.
The new project is called Eastring.  According to Euractiv, Eastring uses the existing infrastructure of Eustream on Slovak territory. It is designed to transport gas in both directions, with a capacity of 20 billion cubic meters a year at the first stage and 40 cubic meters a year at the final stage.
The pipeline is projected to transport gas in both directions between sources in Azerbaijan, Turkmenistan, Iraq, Cyprus and Russia and its European destinations, or reverse flows from Western European terminals. The first stage of the project should be completed in 2018.
"The Parties to this document hereby declare their support for the implementation of interconnection and substantial bidirectional capacity of existing infrastructure for natural gas supply on the territory of the Republic of Bulgaria, Romania, Hungary and the Slovak Republic and for joint efforts to seek new sources and routes of diversification. The present document records political intent only. No provision of this Declaration shаll be interpreted and implemented as creating legal rights or commitments for the States of the Parties", the document reads.
The signing of the agreement between Hungary, Romania, Bulgaria and Slovakia to interconnect their natural gas networks whih to allow also the reverse transit was announced last week on Thursday by the Hungarian minister of Foreign Affairs and Trade Peter Szijjarto.
Laura Grigore