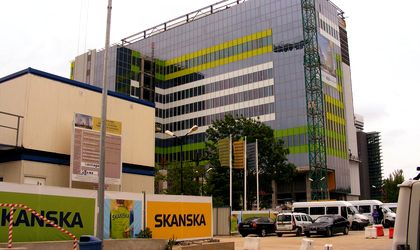 Skanska Romania announced the completion of a transaction for a new plot of land in the west-central area of ​​Bucharest. The company has acquired a total area of ​​21,306 square meters, located on 6 Maniu Boulevard in Bucharest. The seller of the land is Pumac SA and the transaction was brokered by JLL Romania, company representatives say.
"This is another important step for Skanska in Romania. I firmly believe that the central-western area is a place where we can continue our successful development work. We see a great demand from BPO, SSC and IT companies, who consider this area a perfect location because of its proximity to the Polytechnic campus and access to several means of public transport, " says Marcin Łapiński, president of Skanska Property Romania.
So far, Skanska has developed one project on the Romanian market: Green Bucharest Court, a complex of three office buildings on Gara Herastrau Street, with an area of ​​52,000 square meters. The first two buildings are completed and leased to companies such as Orange, Schneider Electric, Carrefour, Sanofi, Colgate Palmolive, Adecco, Abbott Laboratories, CITR and RINF Outsourcing Solutions. The first building was sold to Globalworth Real Estate Investments Ltd.
Skanska Commercial Development Europe develops office buildings, logistics and commercial projects. Skanska's operations are concentrated in major metropolitan areas in the Czech Republic, Hungary, Romania and Poland. Skanska Commercial Development Europe is divided into four local companies – Skanska Property Czech Republic, Skanska Property Romania, Hungary and Skanska Property Property Skank Poland.
Skanska Romania is a developer and manufacturer of environmentally friendly office buildings. The company started its activity in Romania in 2011 and is part of Skanska Group.
Skanska Group has 58,000 employees in selected markets across 11 countries in Europe and the United States. Headquartered in Stockholm, Sweden, Skanska has recorded in 2014 a turnover of SEK 145 billion (EUR 15.46 billion).
Natalia Martian