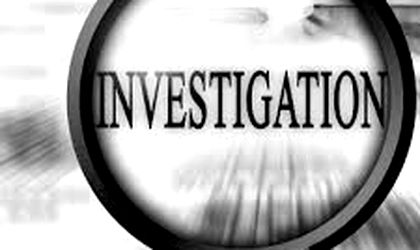 Irina Socol, the president of Siveco, was withheld on Tuesday morning for questioning in the tax evasion file in which several companies have come under the lens of the prosecutors.
The president and shareholder of Siveco Romania was detained, together with another person for 24 hours, and was questioned by prosecutors for several hours. The prosecutors will require her temporary arrest as well as that of the other person who was detained, according to Mediafax newswire.
The other suspects in the file will be investigated but have not been detained, after most of them confessed their crimes when they were questioned on Monday.
The authorities carried out searches at the headquarters of the companies located in Bucharest, Ilfov and Giurgiu as well as the dwellings of the individuals under investigation on Monday. Ten people were heard as part of this file.
Several companies are currently under investigation by the fiscal authorities on tax evasion charges, among which Romanian software developer Siveco. The estimated damages stand at EUR 10 million in total, according to Mediafax newswire.
Siveco is suspected of falsely acquiring services for the creation of IT programs from various "ghost" companies. The programs were not developed in reality, which created damages of EUR 3 million to the state budget. Some of the companies that allegedly supplied IT services to Siveco belong to several Rroma citizens in Sintesti. Following the searches, the investigators seized computers and documentation.
"This morning, we were required to provide information for searches made by the authorities. The financial and commercial activity of the company has been based, for more than 2 years, on respecting all the legal national and international norms. We are fully cooperating with the authorities. We are also very transparent in placing at the disposal of the public information regarding the ongoing investigations made by the authorities, as we obtain them," according to the official position of Siveco Romania, for Mediafax newswire.
Otilia Haraga