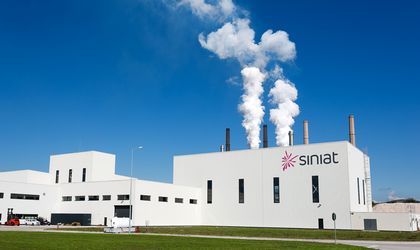 Siniat Romania, manufacturer and supplier of plasterboard systems and plasters, announced it would close its factory in Bucharest and quarry in Nucsoara as part of a plan to concentrate production in its recently opened Turceni factory. According to representatives, the Turceni factory, which was opened in October 2015, will incorporate the company's plasterboard production activity and extend the portfolio with more complex products, which Siniat has recently introduced on the Romanian market.
"Siniat is a company which values the human resource, and our decision, though necessary, was not an easy one. Thus, in the following months, we will be there for our colleagues from the factory in Bucharest and from the Nucsoara quarry in order to help them with their professional reorientation", stated Daniela Ababei, HR manager of Siniat Romania.
The employees will enter a professional assistance program, in order to ease their transition to a new working place, the company states.
Siniat Romania posted a EUR 25.75 million turnover and a loss of EUR 1.15 million in 2014, while employing 213 in 2014. The company is part of ETEX group, manufacturer and provider of building materials and construction solutions. After closing the factory in Bucharest, Siniat will hold two factories in Romania, one that produces plasterboards (in Turceni, Gorj County) and one that produces plasters (in Aghiresu, Cluj County).
Natalia Martian