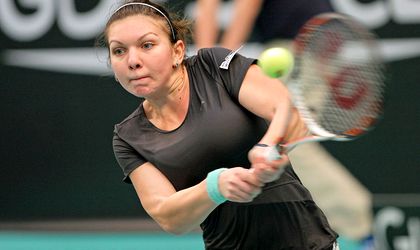 Simona Halep qualified to the semifinals of the WTA Finals held in Singapore, although she lost her third match in the group, against Serbian Ana Ivanovic, 6-7, 6-3, 3-6. Simona Halep finished first in the Red Group, which also included Serena Williams, Ana Ivanovici and Eugenie Bouchard.
In the semifinals Halep will play against Poland's Agnieszka Radwanska, on Saturday.
Halep had already qualified to the semifinals of the competition in Singapore before her match against Ivanovici, after she beat Canadian Eugenie Bouchard, on Monday, and number one women's tennis player Serena Williams, on Wednesday.
The American tennis player also qualified to the semifinals from the second position in the Red Group and will play against. Swiss Caroline Wozniacki, who won all her matches in the White group.