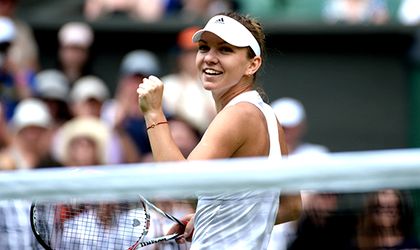 Romanian tennis player Simona Halep qualified for the WTA Finals in Singapore after winning against Polish Agnieszka Radwanska on Saturday, 6-2, 6-2, writes Mediafax.
Halep will play in the final against Serena Williams, whom she defeated earlier this week in the groups stage of the tournament. The final will take place on Sunday, October 27, at 13,00, Romania's time.
"I knew that I'd have to run a lot and that she's also running very well. I just wanted to play very fast and finish the points very quick and take the ball inside the baseline. My style was to be aggressive. I did that and also served really well," Simona said about her strategy in the match against Agnieszka.
The WTA Finals in Singapore bring together the eight best players in the world this season and the best eight doubles pairs. In the singles competition, the eight finalists were seeded in two groups where each played against the other.
The first two players in each group advanced to the semifinals of the competition and the winners in the semifinals will play in the final. As luck would have it, Halep and Williams shared the Red Group and they will also be in the final.
"I'm very excited to be in the finals. I didn't expect this result here and I've had to work very hard to play my best tennis here this week," Halep said in the post-semifinal press conference.