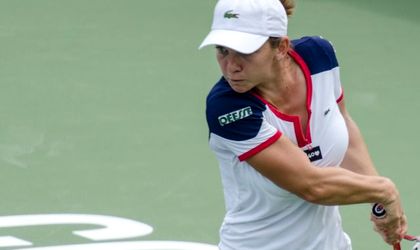 American tennis player Serena Williams got her revenge on Romania's Simona Halep in the WTA Finals in Singapore on Sunday, which ended 6-3, 6-0 in favor of the world number 1. The match that lasted one hour and nine minutes seemed to be a repeat of the game last week, that led to the Romanian's victory, but with the roles reversed.
Simona Halep will climb another position in the WTA ranking after qualifying to the finals in this tournament, becoming the 3 best female tennis player in the world, with the extra 890 WTA points. She will also receive a check for USD 971,000.
The WTA Finals in Singapore bring together the eight best players in the world this season and the best eight doubles pairs. In the singles competition, the eight finalists were seeded in two groups where each played against the other.
The first two players in each group advanced to the semifinals of the competition and the winners in the semifinals played in the final. As luck would have it, Halep and Williams shared the Red Group and also shared the final.