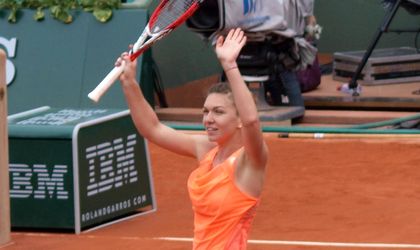 Romanian tennis player Simona Halep, currently seeded second in the world, wants to win a medal for Romania in the next Summer Olympic Games which will take place at Rio de Janeiro in 2016.
"Bringing a medal for Romania in the Olympics is more than I do, but my sports is individual and it is hard to prepare only for the Olympics. We have a tournament every week. But I do all my best and I hope to bring Romania a medal, although it will not be easy (…) The Olympic Games in Rio are two years away. It's a long time, I don't know how I will be physically but I am healthy, I will compete" said Simona Halep.
The Romanian tennis player maintained its second position in the WTA ranking with 6,160 points.  The next Romanian player in the ranking is Irina-Camelia Bego, who climbed from 54 to 53 with 966 points.
Top 10 WTA player at the moment:
1. Serena Williams (USA) 9.430 points;
2. Simona Halep (Romania) 6.160;
3. Petra Kvitova (Czech Republic) 5.926;
4. Maria Sharapova (Russia) 5.575;
5. Agnieszka Radwanska (Poland) 5.380;
6. Na Li (China) 5.270;
7. Eugenie Bouchard (Canada) 4.433;
8. Angelique Kerber (Germany) 4.400;
9. Caroline Wozniacki (Denmark) 4.305;
10. Ana Ivanovici (Serbia) 3.855.