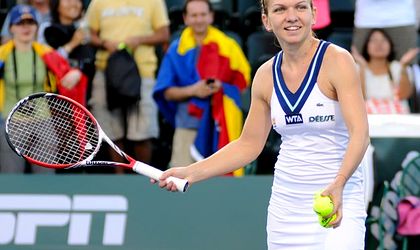 Simona Halep comfortably defeated Canada's Eugenie Bouchard 6-2, 6-3 on Monday's opening night of the WTA Finals in Singapore. Eugenie Bouchard performed bellow her standard, according to thestar.com, racking up 30 unforced errors to Simona's 11.
The Romanian player lost only four points when getting her first serve into play.
"Maybe I can believe," Halep said. "I have the chance to win this tournament, but I don't want to think about this."
On Wednesday, Simona Halep will play against Serena Williams, currently the ranked leader of the WTA. Serena Williams also beat Ana Ivanovici on Monday, number 7 WTA, after two sets ended 6-4, 6-4.
The WTA Finals in Singapore brings together the eight best players in the world this season and the best eight doubles pairs. In the singles competition, the eight finalists were seeded in two groups where each will play against the others.
The first two players in each group will advance to the semifinals of the competition and the winners in the semifinals will play in the final.