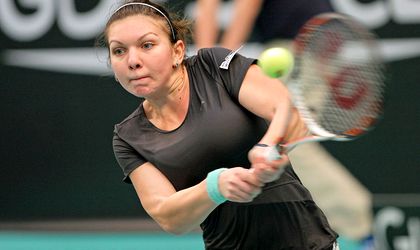 Eurosport has announced its '10 Future Stars in Sport", and Simona Halep ranks among them. Also included in the Top 10 are: English snooker player Shane Castle, American golfer Jordan Spieth, Russian swimmer Daria Ustinova, Polish road cyclist Michal Kwiatkowski, triple jumper Ana Peleteiro from Spain and Brazilian footballer Neymar, writes sportindustry.biz.
The list was selected by Eurosport's commentators and pundits for Eurosport Now!, a new publication to mark the broadcaster's 25th anniversary.
'It is amazing to think none of our 10 future stars had been born when Eurosport started broadcasting in 1989,' says Heather Bowler, global communications director of Eurosport Group.
'Neymar is already a big name, but with the FIFA World Cup in his home country, 2014 could be the year when he really reaches global superstar status and becomes a genuine Ballon d'Or contender. As for the others on the list, they may not be household names yet, but 2014 promises to be their breakthrough year. Whatever their fortunes in the future, our viewers can be certain that we will follow their careers.'
Following an incredible 2013, Simona Halep has cracked the top 10 best players in the world in january 2014, moving up one spot in the Women's Tennis Association ranking, and is currently the 10th best female tennis player in the world. Only two Romanians have ever made the Top 10 on the WTA, namely Virginia Ruzici, who got to No.8, and Irina Spirlea, who got to No.7.