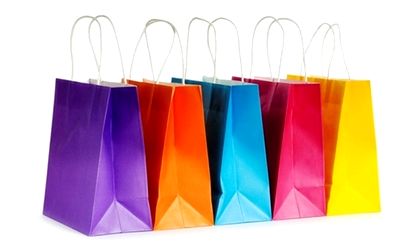 At the end of June, Romania's modern retail stock exceeded 3 million sqm, shows a report by DTZ Echinox. Most of the retail stock is represented by shopping malls – 60 percent, followed by retail parks – 25 percent and commercial galleries – 15 percent.
The first half of 2015 ended with two new shopping centres having a total GLA of 117,000 sqm: Mega Mall in Bucharest and Coresi Shopping Centre in Brasov.
The modern retail space density per 1,000 inhabitants in Romania reached 151 sqm, still below the average density in Europe, of 199 sqm (according to JLL data). Bucharest, with a retail stock of 1 million sqm, currently has 537 sqm of modern retail space per 1,000 inhabitants.
Retail sales have increased in the first half of 2015 by 4.8 percent against the same period last year. This performance was boosted mainly by food sales (food, beverages and tobacco), which overall have increased by 11.5 percent y-o-y. Non-food sales have remained relatively stable y-o-y.
Main FMCG retailers continued to enlarge their network, Profi being the most active, with 40 supermarkets and proximity stores opened. On the hypermarket segment, Kaufland, Auchan and Carrefour expanded their local network with 1 unit each. At the end of H1 2015, Kaufland is operating 103 hypermarkets in Romania, Auchan's local hypermarket chain has 33 units and Carrefour operates 28 hypermarkets.
Fashion retailers' expansion strategies have been aimed at existing projects with proven performances. Moreover, along with the opening of Mega Mall and Coresi Brasov, a series of fashion retailers have enlarged their network. Throughout the first semester of 2015, Inditex was the most active fashion retailer. The Spanish group opened 10 new units, reaching at the end of June a network of 108 stores. The second most active fashion retailer was the Polish group LPP, with 6 new stores opened, reaching a number of 21 stores in Romania at the end of the analysed period.
New retailers' interest towards Romania has been strong, a large variety of new brands having entered the market during this period (Hilfiger Denim, Pupa Cosmetics and ween Damat Fashion in Mega Mall, Casa Convenienza in Fashion House Outlet, Sport Vision in City Park Mall and Marks & Spencer Food in Plaza Mall & Mega Mall), with Bucharest remaining the main destination for opening new stores in Romania.
Vacancy rate in dominant retail projects was lower than 4 percent during H1, while secondary projects stood at 10 to 15 percent and tertiary projects at 20 to 25 percent.
Prime rental levels have remained stable. Headline rents achieved for units of 100 sqm in prime shopping centres in Bucharest ranged between EUR 60 and 70 per sqm/ month, while for secondary shopping centres the headline rents for units of same size were between EUR 25 and 45 per sqm/ month.
Headline rents achieved for units of 100 sqm in dominant shopping centres outside Bucharest ranged on average between EUR 20 and 25 per sqm/ month. In cities such Cluj Napoca, Timisoara, Iasi or Constanta the prime headline rents were higher by 20 to 30 percent. For tertiary cities the prime headline rents stood between EUR 12 –18 per sqm/ month.
In the upcoming quarters, over 100,000 sqm of modern retail spaces are scheduled for completion. The most active retail investor will remain NEPI, which is currently developing a new 56,000 sqm shopping centre in Timisoara and is expanding certain shopping centres existing in its portfolio.
Considering that most of the Romanian cities with a population of over 100,000 inhabitants have been covered in terms of modern retail schemes, new development activity will be directed towards tertiary cities. As in other CEE countries (e.g. Poland), small retail parks might become developers' preferred format.
Prime rental level has been stable in the last four years and this year is expected to remain in the same range. However, retail spaces of 100 sqm located on the ground floors of dominant shopping centres are becoming scarce. Bearing in mind that the number of new entries is increasing and that retailers, especially fashion brands, are reporting solid growth in sales, starting Q4 2015 an upward pressure on prime rental level is expected, the study concludes.
Natalia Martian