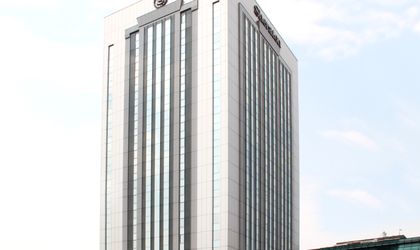 Starwood Hotels&Resorts opened this Friday the first Sheraton hotel in Romania, in capital Bucharest. It is located on the grounds of the former Howard Johnson hotel whose transformation required a EUR 6 million investment and took one year.
"Romania represents an important expansion opportunity and it brings Sheraton closer to its target of opening over 150 hotels over the next five years," said Dave Marr, global brand leader, Sheraton Hotels & Resorts.
Sheraton Bucharest features 270 rooms out of which 27 executive suites and a presidential suite. Following this opening, the Sheraton network in Europe has increased to 60 units.
Ther five-star hotel will be managed by Daniel Ben-Yehuda (45) who has over the years worked for the hotel group in countries such as Israel and Tahiti.
Staff