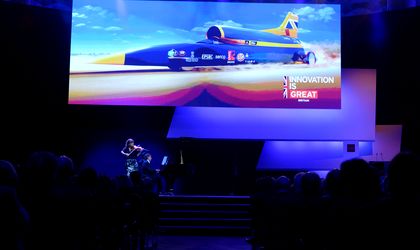 Romania is represented by 17 companies at the CeBIT technology fair which is currently in full swing in  Hanover, having started on March 10 and will last until March 14. The companies will showcase their products in a pavilion covering 198 sqm which was set up by the Ministry of Economy and the Association of Software and Services Industry in Romania (ANIS), according to a press release of the ministry, quoted by Agerpres newswire.
Under the RomaniaIT brand, Accesa IT Consulting, Agilio Soft, Altom Consulting, Ambo Software, Aptus Software, Bee Near, CodeSpring, Evozon Systems, Greensoft, High Tech Systems and Software, IT Six Global Services, Nexus Electronics, Pentalog, RomSoft, Ropardo, Sphinx IT and Tech Team Global are showcasing their latest products and technologies.
The companies at CeBIT are active  in software applications, specialized software development, product testing software, production quality, merchandise traffic control, cloud computing, product distribution, mobile equipment development, e-commerce, banking and insurances and healthcare activities.
The technology fair is reuniting 3,500 participants from 70 countries, out of which 34 have a national pavilion. More than half of the companies that are present come from outside Germany.
Among the technology giants that will be showcasing their products at Hanover there are Intel which will be presenting a smart home end-to-end solution that incorporates security, household appliances, TV, Internet, telephone and other services into one box. Verbatim, the all-rounder in technical accessories, is exhibiting a wide range of practical and smart extras for tablets and smartphones.Last but not least, Canon is now set to unveil its brand new "Canon Print as a Service."
Picture from the CeBIT website
Otilia Haraga
Organizatorii estimează un număr de peste 200.000 de vizitatori, alături de specialiști și factori decizionali în domeniu.