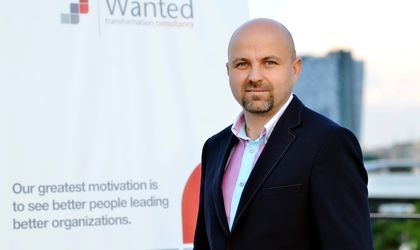 Serial business angel Sergiu Negut, with investments in Fru-Fru, 2parale and Instore Media, has acquired a 50 percent stake in young Romanian background screening venture Mindit.
"I have been watching Mindit since it was founded, and when the opportunity to invest came up, I jumped at the chance. The Romanian labor market needs more transparence and this is what Mindit is offering, it brings more normality and trust among employers, employees and recruitment agencies," said Negut.
"Apart from the background screening opportunity, we trust that there is potential to open new business lines that should expand the human resources services, without competing with our natural partners, recruitment agencies, and put to good use the international experience that Irina Arsene has in management and business development in IT&C," Negut added.
Mindit was founded one year ago by Irina Arsene, founder and CEO, and checks the professional data of candidates, to confirm the information written in their CV or cover letter matches reality. This action is carried out following a written agreement of the candidate, being a widespread practice in the United States and Western European states.
"Our greatest challenge last year was to create a background screening market and make employers aware of the utility of this service," said Arsene.
Mindit customers are local or international companies in IT&C, consultancy, recruitment, financial services, FMCG, pharma&healthcare.
Background screening of local candidates has revealed that in 90 percent of cases there are various minor inadvertencies between reality and what is written in the CV, in 24 percent of cases there are major discrepancies regarding the time of employment and in 3 percent of cases, former employers deny the professional experience posted by the candidate.
Apart from being an angel investor, Negut is also CEO & board adviser, speaker and associate dean of entrepreneurial growth at Maastricht School of Management Romania.
Until 2011, he acted as executive director and board member at Regina Maria private healthcare chain, contributing to the growth of the business throughout various successive greenfield investments, acquisitions and the sale of the company to investments funds.
Previously, he worked in Austria and Switzerland on the East—European expansion of Amgen.
He has an MBA from Insead and is currently the VP of the Insead Alumni organization in Romania. He is licensed in IT&C from the Bucharest Politehnica University and the Bucharest University of Economic Studies- the International Business and Econimics Faculty.
Otilia Haraga