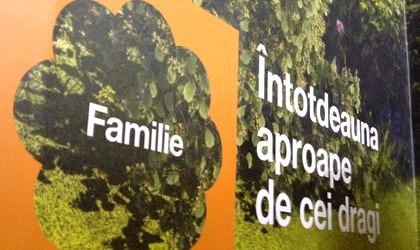 With the help of some digital activations during the #Orange4U event organized in Bucharest September, Orange Romania and SeniorHyper aim to bring consumers closer to things that matter to them (fun, well-being, tech, family), considering the reality of today's strong digitalized world.
Therefore, people visiting the Orange Tent between 12-20 September will be able to enjoy a series of surprises, apps, interactive installations and last hour tech. The tent is organized in 9 areas corresponding to the essential needs of the clients and that are answered by Orange via company's products and services (Family, Home, On the move, Benefits, Well-being, Tariff, Tech and Business).
"We have a long lasting partnership with Orange when it comes of digital activations which use an important tech component. This year's rebranding offered us the opportunity to "flex our muscles" one more time, coming up with new and relevant ideas for the public, and the idea-tech pair was the ace in our sleeve," said Vasile Alboiu, chief creative officer. 
In the "family" room, the present people are invited to add a new memory in the family album. How? Holding hands with the loved ones, in order to activate the photo camera. The family photo is printed instantly, so that it can be taken home, but it can also be kept and shared via Facebook, in the digital format, by simply scanning the QR code on the picture.
The teams working on the project included:
The Orange team: CrinaTenovici (head of data and B2B communication), Alexandru Volocaru (online communication specialist) and Mirela Bosoi (head of brand and communication).
The SeniorHyper team (Lowe): Vasile Alboiu (chief creative officer), Alin Marghidanu (group creative director), Sorana Caracudovici (copywriter), Alexandru Gheorghe (art director), Vlad Emandi (flash designer), Oana Mailat (account manger), Valentin Nenu (account director), Madalina Barbu (account director) and Alexandru Hertog (project manager).
Romanita Oprea