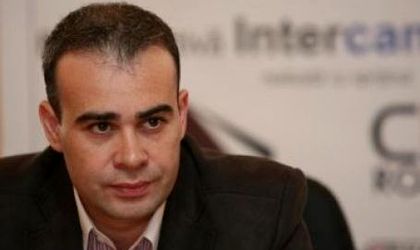 The Senate approved on Wednesday the request for further prosecution, detention and preventive arrest of the former Romanian minister of finance, senator Darius Valcov.
Thus, the voting result in the case of the request for further prosecution for Darius Valcov was 120 votes "for", 18 votes "against" and 1 vote annulled. The total number of voters was 139, out of the total of 168 senators, reports Mediafax.
Valcov is accused of influence peddling in his capacity as mayor of Slatina (2004-2012).
The former minister is accused of having used information obtained during the time he was mayor, senator and minister to support several companies including a law firm and an accounting firm which were managed by people close to him.
Also, Darius Valcov was taken to the headquarters on the National Anticorruption Directorate (DNA) on Friday for a hearing after anticorruption prosecutors found on Thursday about 100 paintings, some of them signed by Pablo Picasso, Nicolae Grigorescu and Corneliu Baba, following raids at individuals and companies connected to him.
The paintings have allegedly been bought from auction houses and Valcov was planning to open an art gallery in Bucharest. For this purpose he had rented a location in the capital but chose to hide the paintings after DNA started the investigation.
Staff