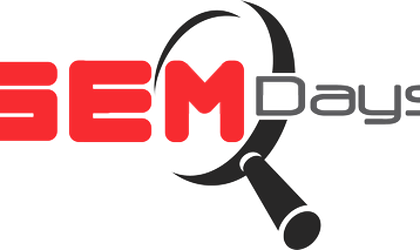 We are less than a week away from SEM Days, an event that will offer participants the chance to gain priceless knowledge on the inner workings of search engines and how they can use search technology to their benefit.
Discussions on Search Engine Marketing will debut on September 24th with a presentation held by Jim Sterne, eMetrics Summit founder, one the underpinnings of online content optimization and ways to improve efficiency for keywords, in order to attract relevant traffic.
Full agenda here.
The first day will continue tackling topics such as inbound and outbound marketing, efficient ways to measure SEO performance, the future of Video Marketing, Pay-per-Click myths and how to use Facebook like a professional. 
The first day will end with Google Analytics, the main topic of Tim Resnik's presentation, Product Strategy Principal at MOZ.
Second SEM Days is all about workshops, and participants will delve into notions that any marketing, branding or communication specialist should know about today in order to be successful online:
• Big Data
• online reputation management
• SEO strategies
• measuring results for Pay Per Click campaigns
• Video and Youtube strategy
• online conversion management.
If you are interested in participating, Business Review readers benefit from a 20 percent discount on registration. In order to receive your discount code, please send an e-mail to events@business-review.ro with "SEM Days discount" in the subject line.
SEM Days is the most important SEO & PPC event in South-East Europe region, dedicated to marketing and brand managers, online marketing managers, business professionals and online entrepreneurs.