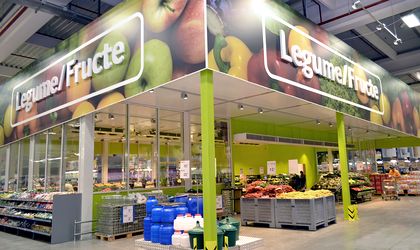 The Romanian subsidiary of German cash & carry company Selgros has invested EUR 6 million in refurbishing and redesigning two of its four Bucharest stores, located in Baneasa and Berceni. The wholesale player has been present in Romania for 13 years and presently owns a network of 19 stores countrywide.
"We have been present in Bucharest for 12 years and we felt the need to change something about our concept, to humanize our stores, to make them more friendly," explained Alexandru Vlad, the general manager of Selgros Cash & Carry Romania.
The two stores were refurbished and their layout was redesigned. The retailer dropped the straight aisles design and "the general warehouse atmosphere" and created shop-in-shop areas. Also, more space was assigned for fresh products such as fruit and vegetables.
The refurbishing process started last year with the store in Iasi and will continue, said Vlad without offering a clear timetable. "Depending on the availability of funds, the process will continue," he said. The sales of a refurbished store should go up by between 5 and 15 percent, added the GM.
Overall, the wholesale company says it has managed to "maintain and slightly increase sales", although there is increased pressure to drop prices. "This is a time when in the food sector we are dealing with deflation. There is growing pressure to drop prices for many products we sell. We are maintaing and even slightly increasing our turnover but we have to sell higher volumes in order to reach last years' sales levels," explained Vlad.
Read more in next week's print edition.
Simona Bazavan