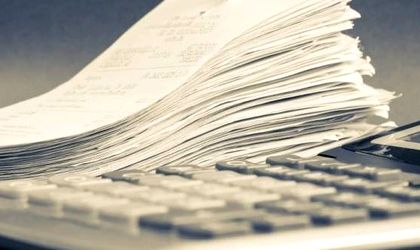 Receipts worth RON 364 issued on July 23 were selected as winning for the second monthly draw of the Fiscal Lottery, shows a statement by the National Agency for Fiscal Administration (ANAF).
The prize pool totals RON 1 million and requests can be submitted starting Monday at ANAF offices. In order to claim the prize, winning receipts must be submitted in original, within 30 days after the draw, at any territorial unit of ANAF, together with a copy of the ID and a written request.
The draw covered receipts issued between July 1 and 31 and a total of 100 winning tickets will be accepted. If there should be more than 100 requests, another draw will be held, which will be announced at an ulterior moment.
This limitation has been imposed starting this month, in order to have larger winning prizes, which will now reach a maximum of RON 10,000 each.
At the last draw there were 17,837 winning receipts for RON 56 each, with 313 applications not qualifying and 65 invalidated under suspicion of fraud.
A tax receipt is considered successful only if it meets the conditions provided for by law, having the mandatory elements showing that it was issued by a cash machine. Each ANAF territorial unit will issue a copy thereof with the words "according to the original" and the unique registration number on it. To ensure transparency, the list of unique registration numbers of the claims will be published on the websites of the Ministry of Public Finances (MFP) and ANAF.
According to Visa representatives, 73 Visa transactions could be among the 100 winners of the lottery, having made acquisitions with a value between RON 364 and RON 364.99 each on July 23.
So far there have been three Fiscal Lottery draws, two occasional ones (April 13 and June 28) and one monthly (July 19), the latter awarding prizes for receipts of RON 509 issued on June 1.
Natalia Martian