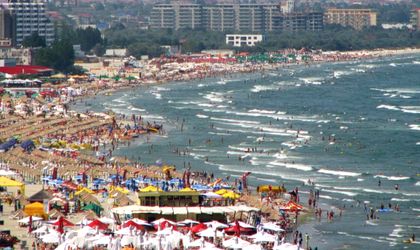 Hotels in the Romanian seaside resorts of the Black Sea will reduce accommodation tariffs by up to 30 percent after August 20 and will lower rates by an additional 30 percent after September 1, according to the Romanian Federation of Tourism Employers (FPTR).
"The Saint Mary holiday (the Assumption) will generate the busiest seaside weekend. Unlike previous years, the holiday falls on a Saturday so there will be no additional days off which will make it a regular weekend in terms of sales in seaside resorts. After this date rates will be gradually lowered so that after August 20 the drop will reach 30 percent," said Dragos Raducan, the executive VP of FPTR.
After August 20 rates will drop in southern seaside resorts to between RON 45 and RON 80 per person per night (breakfast not included) for two-star hotels and between RON 73 and RON 125 for three-star hotels (per night, breakfast included). Those who opt for four-star hotels will pay between RON 130 and RON 190 (per night, breakfast included), according to FPTR data.
In Mamaia, the most popular Romanian seaside resort, rates will are higher. For two-star hotels a tourist will pay between RON 85 and RON 145 (per night, breakfast included), for a three-star hotel between RON 93 and RON 145 (per night, breakfast included) and for a four-star hotel between RON 120 and RON 210 (per night, breakfast included).
The average hotel occupancy rate of seaside hotels presently stands at between 90 and 100 percent during the weekends and it drops to about 70-80 percent during weekdays, according to the same source.
Simona Bazavan