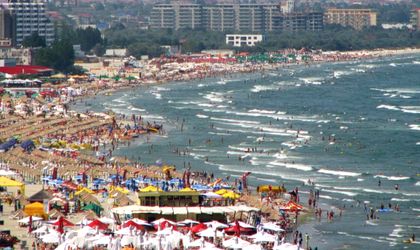 Seaside hotels earned a profit between EUR 100,000 and 500,000 after the summer of 2014, said Mohammad Murad, President of Romanian Tourism Owners Federation (FPTR), quoted by Mediafax.
"Sesonal earnings for a hotel on the sea coast vary from EUR 500 per room in a unit located in the south to EUR 1,000 or even EUR 3,000 for a hotel in Mamaia. In order to recover an investment made in a hotel in the South you would need about 5 years, while in Mamaia investments can be recovered in 5 years if the hotel is very well located", Murad explained.
The association president claimed that a hotel with 200 rooms in the south can bring in a net profit of EUR 100,000, while hotels in Mamaia of the same size bring in 400,000 – 500,000 EUR after every summer.
Moreover, 35 percent of a hotel's profits represents direct and indirect taxes.
"It's a lot, it is a huge amount. I am convinced that many of us don't know how many taxes we have to pay and in the end we will wind up paying ten times at more. There are so many taxes that every hotel owner should hire an extra person just to look into what other taxes should be paid", the FPTR official added.
Mamaia and Navodari remain the most profitable sea resorts on the Romanian sea shore for tourism agencies also. Over half of sales for sea-side trips made by tourism agencies were made for hotels in Mamaia and Navodari, and 4 out of 5 Romanians that used an agency's services this summer to travel in the country went to the sea side.
Tourism agencies sold 2 percent more summer packages than last year with the seaside being preferred by 79 percent of clients.
Top 10 Romanian sea resorts
Mamaia/Navodari
Eforie Nord/Saturn
Neptun
Jupiter
Venus
Olimp
Mangalia
Costinesti
Cap Aurora
Eforie Sud