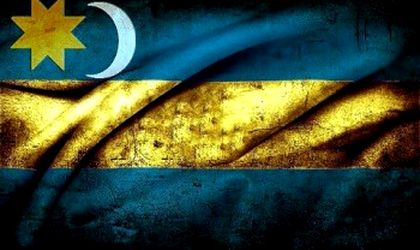 The party representing ethnic Hungarians in Romania, UDMR, has made public a bill asking for greater autonomy for regions in Transylvania where ethnic Hungarians form large parts of the population. Coincidentally or not, September 18 is also the day a referendum on whether Scotland should be an independent country was scheduled.
UDMR's bill suggests the creation of a autonomous region in Transylvania, Szecklerland (Tinutul Secuiesc) where 600,000 ethnic Hungarians live. The region, which is includes counties Covasna, Harghita and Mures, would have a local assembly and president, who would represent the region in Romanian government meetings. Hungarian would be the region's second official language and all official documents would need to officially be passed in both languages.
The region's budget would be supplemented by half of the National Lottery's profits that it makes in the three counties.
Kelemen Hunor, UDMR's party leader, denied any kind of similarity between Scotland and Szecklerland
"There is absolutely no similarity. From my point of view, it is a huge mistake to make such comparisons, there we have a different situation and if anybody makes such a comparison then that means they don't understand anything or are trying to create a diversion", Kelemen Hunor said, quoted by Digi24.
There are experts that voice a different opinion.
"The Scottish vote for independence from England is likely to cause a political movement across Europe and to feed the appetite for self-rule (…) There are many historical and political differences between Scotland and the Szekler region but the precedent of a vote on self-determination could become a strong argument for the Hungarian minority in its calls for greater autonomy," political analyst Maria Singeorzan said, quoted by Turkish Weekly.
4.2 million Scots were registered to vote on the referendum, but not exit-polls were ordered by the British media, according to The Guardian. An unofficial exit-poll quoted by Mediafax shows that 51 percent of Scotish citizens voted against independence.