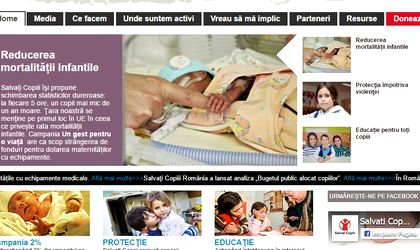 The Save the Children Romania NGO has drawn attention to the fact that the passing to pay draft bill has the negative potential to endanger vulnerable groups if "a responsible methodology is missing," according to an NGO press release. While Save the Children Romania supports the draft bill, it asks decision makers for "certain guarantees that would protect the rights of children, youngsters and those of the family, to prevent some unfortunate situations that families could be placed in."
The NGO claims that the draft bill must be accompanied by responsible arguments that would indicate how "it supports family life, protest the superior interest of the child and contributes to the lowering and prevention of poverty in Romania." Moreover, the law must have an analysis regarding the impact it would have on children's interests.
In its current form, the draft bill "has the potential to affect the social security of thousands of families that could lose their only home," says the NGO. For this reason, Save the Children Romania has asked the Romanian Parliament to double the passing to pay draft bill with "additional guarantees and real support for the families that would be left without a home and, respectively, a clear strategy of strengthening and diversifying the national 'Prima Casa (first house)' program," as detailed in the press release.
Even though the purpose of the draft bill is to ensure "the protection of the right to the family home of the debtor," the document includes neither "a clear analysis of how the loan conditions for buying houses will be evaluated, nor how many young families will be able to meet these conditions and what support and monitoring measures will be taken for families with children that will chose to pass over the right to property over the mortgaged house to the loan provider," adds the Save the Children Romania press release.
In the current conditions, putting the draft bill into practice could lead to a series of negative consequences, such as the "harshening of mortgage loan conditions, the increase of the average age at which a loan can be accessed, the imposition of an advance payment of at least 30-40 percent or even the disappearance of the 'Prima Casa' program," further points out Save the Children.
Andreea Tint