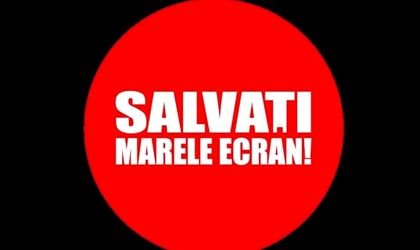 The TIFF and AFPR supported campaign, "Save the Big Screen", has a new video ad to promote its message of helping Romania's cinema industry.
The video was produced by GAV and directed by the ad agency's creative director. It draws attention to the precarious situation of cinema theaters around the country.
The Save the Big Screen campaign aims to prevent the further closure of state-owned movie theaters and rebuild a network of cinemas to help revive the distribution of domestic films. The campaigners want to raise awareness and put pressure on the government to ensure that at least a dozen cinemas are restored and digitalized within the next two years.
Read more about the campaign here.
"We couldn't refuse Tudor Giurgiu's invitation to get involved in the project. We believe in the cause and we hope the campaihn message gets through to people. As far as we're concerned, we will continue to bring our creative contribution every time it is requested of us to support cultural projects of value. GAV started the first cultural marketing workshop a decade ago and TIFF is our oldest partner. What Tudor and his wonderful team are doing for cinema is worthy of all our admiration and support", according to Lucian Georgescu, GAV managing partner.
Salvati Marele Ecran from salvatimareleecran on Vimeo.