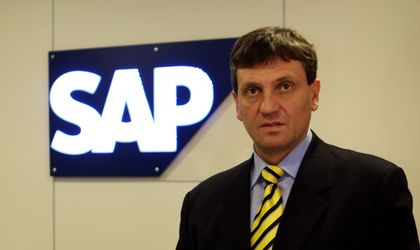 SAP Romania, the local branch of SAP AG, posted a turnover of EUR 23 million in 2012, up 40 percent on the previous year.
"Compared to previous years, the ratio of traditional ERP solutions has shrunk, while local companies started to focus on advanced technological solutions. At the moment, there is significant demand for business intelligence or enterprise performance management solutions, which are needed for increasing profitability, cost management or budgeting and planning activities in organizations," according to Valentin Tomsa (in picture), general manager SAP Romania.
Companies in constructions and production were the most active in acquiring business software solutions.
Total non- IFRS revenues posted by SAP globally were EUR 16 billion, up 14 percent compared to the previous year. Revenues from the software and services solutions amounted to EUR 13.2 billion, 17 percent over the level in 2011. Software and cloud subscriptions also went up by 21 percent, to EUR 5 million.
Otilia Haraga