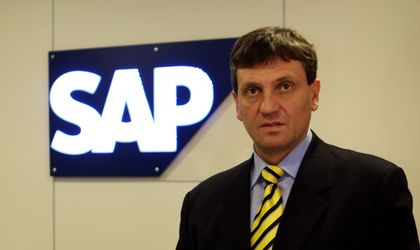 German company SAP Romania held the official inauguration of its nearshore center that will provide IT consultancy services for the company's customers in Europe, the Middle East and Africa.
"This is the second consultancy center that SAP has opened locally after the one in Bucharest. Currently, in Timisoara there are working over 60 SAP consultants and we aim that by 2014, the SAP nearshore delivery centers in Romania will count 400 specialists," said Valentin Tomsa (in picture), general manager of SAP Romania.
SAP posted globally a turnover of EUR 16.2 billion globally. The SAP solutions and technologies were used by over 232,000 customers in 188 states all over the world.
In Romania, SAP posted a turnover of approximately EUR 23 million, 40 percent up on the previous year. The company provided its solutions to more than 400 local firms.
The candidates who wish to get employed at the Timisoara nearshore center must be faculty graduates, have economic and technical knowledge and know English and another language.
 Otilia Haraga