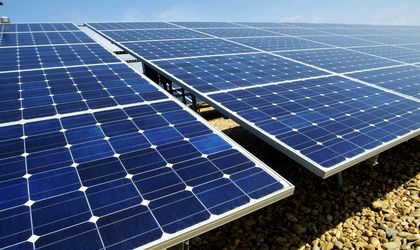 South Korean group Samsung looks at building two photovoltaic parks in Romania, in the Giurgiu County, south of Bucharest, said today Park Robyug, ambassador for energy and resources at the South Korea Ministry for Foreign Affairs and Commerce, during an energy event.
Samsung's photovoltaic parks in Romania will have a combined 45MW installed capacity, according to Agerpres newswire.
Samsung has developed similar projects in neighboring Bulgaria. The company announced last November plans to build a EUR 25 million photovoltaic park in Northern Bulgaria, according to seenews. The park will be built on 50 hectares on municipal land.
Photovoltaic New Horizon (PNH), another South Korean firm, is currently working at three projects in Romania.
"South Korean companies will develop three renewable energy projects in Romania. There is Samsung which has renewable projects, as well as PNH. They (PNH) have already started building works, and the project could start in 2013. The investments for each of the projects range between EUR 10 million to EUR 20 million," said Robyug, quoted by Agerpres.
"The photovoltaic park in Alexandria, of 60MW, is estimated to be finalized by 2013. Other two units, of 3MW and 5MW, are being built in Giurgiu," added Roybug, quoted by Mediafax newswire.
Romania had 4.2 MW of incentivized solar capacities until August, according to Transelectrica, the grid operator. Solar is granted 6 green certificates for every MW produced and delivered to the grid. One green certificate is currently trading at the maximum price of EUR 57.
Investors can benefit from the current number certificates if they start generation by end-2013, when authorities plan to reduce them.
Ovidiu Posirca