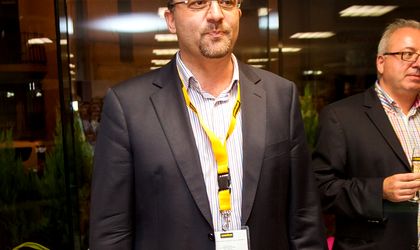 Sebi Vasilescu, country manager, Samdam, a distributor of promotional products, said the company plans to invest up to EUR 30,000 in opening two new shorooms in Romania after inaugurating last week its biggest showroom in Bucharest following an investment worth EUR 100,000.   
How much has Samdam invested in Romania?
The showroom (e.n. in Bucharest) represents the most important investment, of EUR 100,000. We plan to open two new smaller showrooms, which will require a combined investment of between EUR 20,000 and EUR 30,000. The Printmasters plant in Baia Mare is registered as another firm but is still part of the group.
When did you seal the deal with RTC for the Ranco business?
We finalized it in June. The RTC is a group of firms. From what I know, even the RTC brand was taken over by the firm selling stationery, which Octavian Radu, the shareholder, sold to an investment fund two years ago. Some of the firms in the group are insolvent. Ranco was not insolvent when we acquired it. Prior to the acquisition, Ranco was the third biggest market player (e.n. in the promotional products business) so now Samdam ranks second.
What turnover are you aiming for?
In one year, we hope to reach a turnover of EUR 3 million. This means Samdam and Ranco. I estimate the market for promotional products stands at EUR 35-40 million. We have an important group of suppliers that have warehouses in Europe and China or that have factories in China but not so much in Europe.
The major industries our clients come from are the sectors that have kept enough money to create campaigns. We're talking about the pharmaceuticals industry, tobacco, alcoholic and non-alcoholic beverages. Some of them have lowered their budgets in the meantime, for example the auto industry.
At the moment, the gain in market share is only done through the acquisition of new clients.