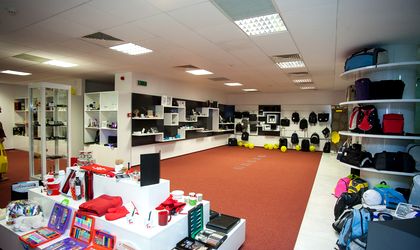 Samdam Gifts, part of Belgium's Samdam Europe group, opened last night a showroom for promotional articles in Bucharest following a EUR 100,000 investment, in  a move to expand its operations in Romania.
Sebi Vasilescu, general manager Samdam, said the company became the second biggest player on the local market, after it acquired in June the Ranco business from RTC Holding, founded by the Romanian businessperson Octavian Radu. 
"The acquisition we made, the consolidated sales team and the showroom in Bucharest are some of the premises which allows us to say that the Samdam's turnover will reach EUR 3 million in the first year since the acquisition of Ranco, growing to EUR 4 million in the next year," said Vasilescu. Prior to the takeover of Ranco, Samdam reported annual turnovers of around EUR 1 million.
He reckons the market for promotional products amounts to around EUR 35 to EUR 40 million. 
The Belgian company has been operating in Romania since 2008, building a plant in Baia Mare. The unit is used to personalize the promotional products, employing 130 people. The group plans to complete a new 15,000 sqm unit in the same area, equipped with a larger storage facility.
Aside from Bucharest, the company has showrooms in the cities of Iasi and Baia Mare. According to Vasilescu, Samdam aims to open new offices in the cities of Timisoara, Cluj Napoca, Brasov and Constanta, next year.
Samdam, which employs 28 people locally, provides a wide array of personalized products, ranging from textiles to bags and gadgets. It is the sole distributors for the suitcases manufactured under the Dutch Princess Traveller brand, both for B2B and retail.
The new showroom is located on the ground floor on the HQ Victoriei office building.
Samdam Europe started operations in 1994 in Belgium, opening new offices in France, The Netherlands, Romania and Hong Kong.
Ovidiu Posirca