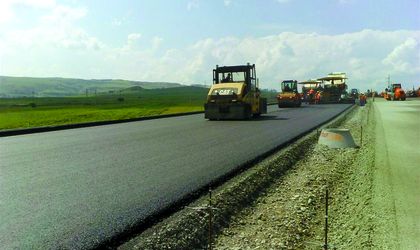 The Romanian National Company of Motorways and National Roads (CNADNR) has awarded Italy's Salini Impregilo Group the construction of a segment of the Sebes-Turda motorway worth EUR 121 million.
The Sebes-Turda motorway is located in the centre of Transylvania, crossing the Alba and Cluj County, and is designed to link the Sibiu-Arad motorway (Pan-European Corridor IV) and the Bucharest-Brasov-Bors motorway.
The Italian company will build the first lot of 17 kilometers of motorway with two lanes in each direction, including 81,000 sqm of bridges and viaducts and three motorway intersections.
The group has been working on various Romanian infrastructure projects since 1993. At present, the company is working on completing the third lot of the Orastie-Sibiu motorway worth EUR 137 million and on designing and constructing the second lot of the Lugoj-Deva motorway worth EUR 153 million.
Ovidiu Posirca