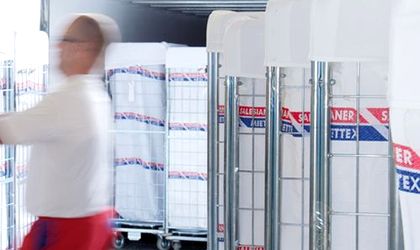 Austrian company Salesianer Miettex, active in the field of renting and washing linen for hospitals and hotels, recently opened a factory in Oradea, after a EUR 6 million investment.
The factory is situated in the Eurobusiness Industrial Park and covers a total area of 3,600 square meters. The factory has a capacity to wash 25 tons of laundry per day, servicing Western Romania and Eastern Hungary.
Victor Ioane, general director for Salesianer Miettex for Central and Eastern Europe, said the investment is over EUR 6 million, out of which EUR 1 million was spent solely on protecting the environment.
"The opening in Oradea marks the 23rd Salesianer Miettex factory opening at an international lvel and the first in Western Romania. We selected this area because we are targeting clients in the country and Hungary", Victor Ioane commented at the inauguration.
From Oradea, Salesianer Miettex will ensure management of textiles through services of washing, disinfecting and deliveries of bed linens, table cloths, towels, work uniforms and carpets. The Austrian company has another factory in Bucharest with over 100 employees, which processes 14 tons of laundry per day.
According to MFP data, the company recorded a profit of RON 3.7 million in 2012 and last year its turnover increased by 15 percent.