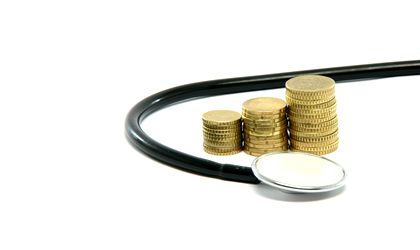 Romanian prime-minister Victor Ponta announced on August 18 that salaries across the entire public healthcare system will go up by 25 percent starting October.
An emergency ordinance regarding the growth of the salary for medical staff as well as a bill regarding the status of the doctors should be ready for the government session on August 26.
"We can apply a 25 percent growth on the current salary for all the staff in the medical system," said Ponta. He also mentioned that the increase will apply to approximately 181,000 people in the network of the Ministry of Health and the public local authorities and to over 13,000 people in the ministries that have their own healthcare network.
The annual impact on the budget that this measure will have will amount to RON 1.7 billion.  For this year, the funds are available, said the Romanian PM.
According to the first vice-president of the Sanitas Federation, Marius Sepi, this 25 percent increase will be followed by equal others that will be applied in 2016 and 2017.
"This is a first step, and over the next years there will be 25 percent increases so that the salaries in the system will double," said Sepi.
According to Viata Medicala publication, resident doctors in Romania earn between EUR 200- EUR 300 a month, while doctors at the top of the salary pyramid can earn between EUR 5,000 and EUR 12,000 per month. The calculations are based on wealth statements and official documents, and do not include the informal payments that some doctors receive.
"The gap between the bottom and the top of the pyramid is huge, unacceptable and specific to a third world country," says Viata Medicala in the article.
Otilia Haraga