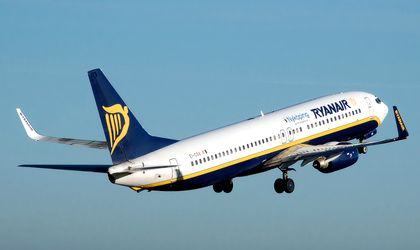 Low-cost carrier RyanAir will launch a new tier of tickets aimed at business travellers willing to pay more for better service.
The new class of tickets will be called "Business Plus" and will  offer the ability to change to another flight on the same day, to any airport in the same destination country, up to 40 minutes before departure for no extra fee, Ryanair said on Wednesday.
The new tier of service will also include a hold baggage allowance of one bag weighing up to 20kg, which can cost up to £75 on top of a standard ticket in high season on busy routes.
Clients who pay for the Business Plus class will also receive one of the "premium seats" on the flight. They are either at the front of the plane, granting a quick exit, or in exit rows, offering more leg room. The airline normally charges £15 on top of a standard ticket to reserve one.
'Business Plus' will also include access to the FastTrack security lane at selected airports, including Stansted and Manchester, Ryanair added.