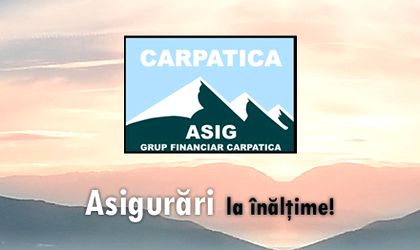 Former ASF president, Dan Radu Rusanu, business-man Ilie Carabulea and Marian Marzac, former member of ASF's board, were indicted for their involvement in the "Carpatica File" and are charged with acts of corruption.
Ilie Carabulea, owner of SC Atlassib SRL and SC Transcar SRL, is charged with setting up a criminal group, trading in influence, bribery, using confidential information, forgery instigation, according to a press release from the National Anticorruption Authority.
Marian Marzac, former director of SC Carpatica Asig SA, is accused of constituting an organised criminal group, trading in influence, accepting bribery, abuse in service against public interests.
Dan Radu Rusanu will be tried for taking part in organised criminal activity, influencing statements, favoring the offenders, using his influence for personal interests and in exchange of material goods.
All three offenders are currently in arrest. Nine other people and the SC Carpatica Asig SA company have also been indicted: Radu Mustatea, Elena Rusu, Ina Ana Crudu, Laura Elena Chitoiu, Ioan Opris, Ioan Dacian Vinereanu, Georgel Calin, Corneliu Silviu Moldoveanu, Dan Odobescu.