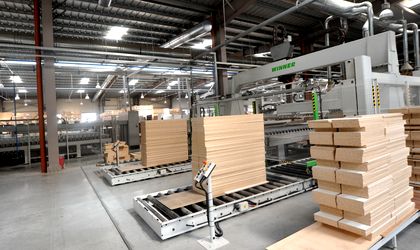 Romanian furniture manufacturer Rus Savitar has begun works on expanding and modernizing its furniture factory near Timisoara which will require a RON 23.5 million (approximately EUR 5.2 million) investment. Some RON 8 million (approximately EUR 1.7 million) will come from EU funds, announced the company.
The investment will allow the manufacturer to increase its production capacity five times, to 10,000 upholstered furniture products per month.
Rus Savitar also runs a retail netowk of some 11 stores under the Casa Rusu brand.
Simona Bazavan