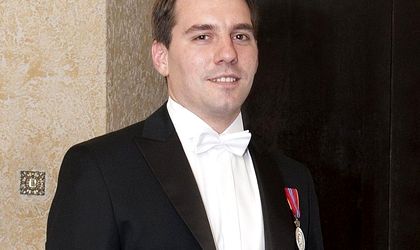 Royal advisor Ion Luca Vlad explained that the King's decision to withdraw his nephew's royal title and expel him from the right to succession is not a punishment, but a common conclusion.
This came after the announcement by the Romanian Royal Family was made on August 10. The royal advisor said that the King observed his nephew's behaviour in public and in private and based on this reached a shared conclusion that the withdrawal was the best solution. Vlad stated that Nicholas "not accused of anything past, but this is simply in preparation for the future so that both parts, the dynasty, the nation can move forward with its symbols, and he (Prince Nicholas – e.n.) as a private person, may move forward without being subject to restrictions, including the nature of modesty."
He specified that it was the King's decision, but that "it is assumed by Prince Nicholas."
Following this, the King's nephew will now be known as "Mr. Medforth-Mills".
The royal advisor further stated that the media should not look for scandal, as this is strictly a decision for the future and not a punishment.
"Let us be very clear, it's a paradigm shift. If until now the custom was to wait for something to happen and then withdraw the title, now nothing happened and we hope that nothing happens in the future either, but we have reached this formula to ensure that the future will be a good one for both sides," he stated.
Nicholas Medforth-Mills is the son of Princess Elena of Romania and received the Prince title on April 1, 2010, being the third in order of dynastic succession.
In March, the former prince attended a charity bicycle tour for the benefit of projects initiated by the Curtea Veche Association for national reading promotion and in May took part in events organized for Royalty Day.
Also in December last year, Nicholas was received at Buckingham Palace by Queen Elizabeth II of Great Britain, during an official visit undertaken by Princess Margaret in London.
Natalia Martian