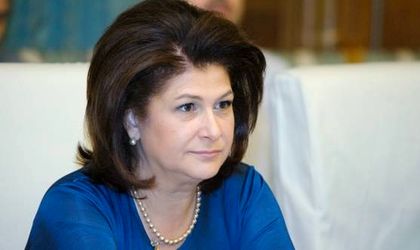 Public sector wages will increase on January 1 2015, and on the same date the national minim wage will increase, quarterly with RON 75, according to Rovana Plumb, minister of Labor.
"Our cabinet is planning on increasing public wages, regardless if we're talking about local or central authorities. (…) The first reason is that everything that is part of the public system, needs to be motivated. The second reason is that (…) starting with July 1, the national minimum wage will be RON 900, and we will have 29 salary classes that overlap", Rovana Plumb said, adding that the government will take extra measures to assure predictability and control for all economical operators.
The minister also announced that starting with January 2015, the national minimum wage will increase by RON 75, every quarter.
"After we hold discussions with the international institutions, we will announce salary hikes. Right now I don't want to throw numbers around, make promises, until we know something for certain. When we finalise the analyses we will tell you what the wage hikes will be in the public system. (…) In 2016 we've already established that we will reach a national minimum wage of RON 1,200."
Rovana Plumb also said that the money the state needs to increase salaries in the public system will be obtained by curbing tax evasion, increasing the sums collected from taxes and cutting back fiscality on the labor market.