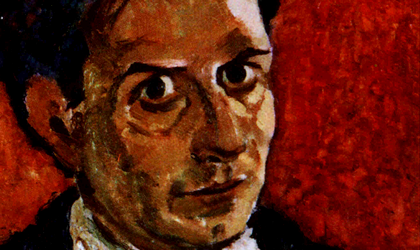 With local buyers displaying a preference for mid-market works of art, the local industry reached EUR 25 million in 2012. BR took a peek under the hammer and found out the Romanian art sector's perspectives for growth.
Oana Vasiliu
Since the first local auction house, Alis, opened in 1990, with small presentations on the walls of the National Theatre, Romania's art market has grown significantly, reaching EUR 25 million in 2012 and simultaneously holding auctions in two countries, according to an Artmark report.
The Romanian art scene has two major components that can be monetized by specialists in the domain, says Dan Tudor, coordinator of Tudor -Art: the formal art market, where works are bought and sold in the public system, and tax paid, and the informal art market, where pieces change hands off the books. In Artmark'a report, the EUR 25 million figure includes the informal art market. 
Judging by the number of art auctions held this year, it would seem that Romania is starting to develop a scene. Artmark research found a slowdown in the growth of artists' asking prices, while the local public tends to buy art objects with medium prices (EUR 1,000-5,000), with great potential to rise in the near future. Moreover, there is an interest in emerging, postmodern and contemporary art, all evolving from one auction to the next.
Compared to countries with a long tradition in organizing art auctions, such as France, the UK and the US, the art auction market in Romania is very small. Regionally speaking, it is smaller than the Hungarian one and slightly bigger than the art market in Slovakia, says Tudor. "But eastern countries do not appear in the formal analysis of the international art market. This is partly due to low investment in this area, and also to artistic management deficiencies and marketing policies," he added. Despite these issues, the report released by Tudor Art found that 201 new artists sold items at auctions in 2012.
The Romanian market is in line with the international trend of buying contemporary art, with a sale rate of 92 percent for this sector, 60 percentage points more than in the same period of 2012. The newcomers putting pieces under the hammer were Andrei Cadere (who sold works for EUR 22,000), Gili Mocanu (EUR 11,000), Victor Brauner (EUR 120,000) and Ion Tuculescu (EUR 70,000).
Additionally, in September, Romanian collector and antiquarian Stefan Grimberg opened a new art gallery, which also operates as an auction house, in Bucharest. The estimated auction fund will amount to EUR 5 million, including valuable works from collectors who have used the Grimberg Auction House for over 20 years. The new auction house is expected to hold its first session by the end of the year.
2012 trends
In 2012, the biggest winners were heritage artists, whose works were on sale for reasonable sums, with starting prices under EUR 1,000. For example, Seduced (Sedusa) a painting by Misu Teisanu, had a starting price of EUR 250 but sold for EUR 10,000. Furthermore, contemporary art started to gain ground and come up for auction more often, 2013 research has shown. The classics and inter-war painters remained popular in 2012, thanks to their more accessible prices than those for other artists.
Important values conveyed in this market began to capture the attention of traditional investors, with dedicated market tools, facilitating access to the art market investment vehicles such as art investing funds. 2012 was the second year of the Certinvest Romanian Art Fund, which has managed to raise a total of over EUR 2 million.
Artmark also had its own premieres, with two simultaneous auction events: Bucharest-Chisinau (June 2012, raising EUR 1.34 million) and Constanta-Monte Carlo (July 2012, over EUR 900,000).
2011 is considered a historic year in terms of Romanian art transactions, with paintings sold for over EUR 200,000. The most expensive work of art was In Bedroom (In iatac), by the famous artist Nicolae Tonitza, which went for EUR 290,000. Another Tonitza work was the first to sell for six figures, when Girl with Pink Ribbon (Fetita cu funda roz) went for EUR 120,000 in 2009.
In 2011 the public expressed enthusiasm for impressionism and postimpressionism works, sales of which posted growth of 59 percent on 2010, according to Artmark reports, while painting remained the top genre.
Contemporary vs. classic artists
Asked by BR how contemporary artists sell in comparison with traditional ones, Dan Tudor answered that just a few had so far managed to become famous enough to be sold at auction. These artists have interesting rates, quite close to those of their generation in other international cultural markets. For example, an Adrian Ghenie piece was sold for USD 350,000 in a New York gallery in 2013, while an Alexandra Nechita work reached EUR 16,500 at an auction in France, in 2011. "Ghenie enjoys exceptional management exclusively by foreign galleries, while Nechita is a prodigy, with a great communication team behind her," added Tudor. 
Nowadays, living artists account for 25 percent of auctioned items in Romania, but the sale rate remains low. The total number of artists whose works went up for auction was 1,332 in 2012, of whom 770 sold pieces. Of the 562 who failed to sell at auction, many are recent artists whose style is not yet mature.
oana.vasiliu@business-review.ro